Yes, do meet our late (meaning now dead) addition to the household, Clark: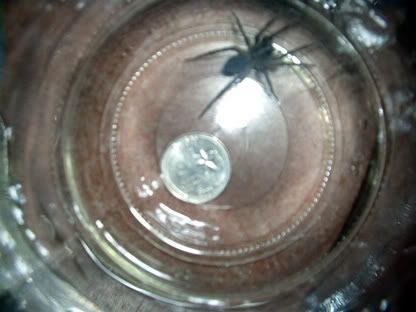 The coin is a quarter, by the way. The Headgirl found him in the bathtub. What trauma for the poor spider, since the spider is now dead and the HeadGirl survived.
And while she is at it, the Pipsqueak will post a picture of JennyAnyDot's lovely Regency dresses:


JennyAnyDots is the Cat, EquusChick is the Horse, and Pipsqueak is the Bear. Pipsqueak is not wearing a regency dress, because hers was extremely wrinkly the day HeadGirl took the picture, so she wore a dress that a friend of the HeadGirl's had made her.